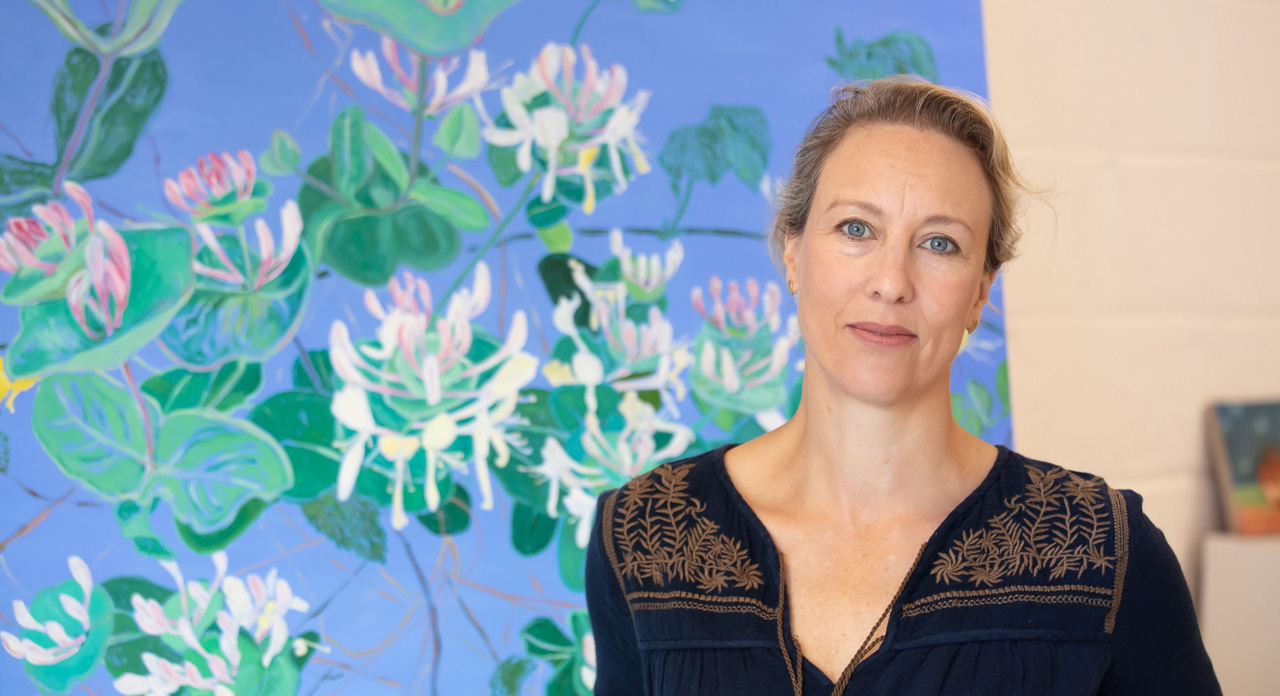 ABOUT THE ARTIST
Victoria Sebag is an artist who has been painting in oils since her time at The Slade School of Fine Art. Her work is included in many collections & homes both here in the UK and abroad.
Initially inspired by the city where she grew up, Victoria started painting her popular still lives in 1997. More recently her work has become much looser, inspired by the wild landscapes and beaches of Suffolk, where she has lived with her family for the past 10 years.
Victoria currently works from her studio in North West London, and still takes all her inspiration from nature. Her paintings have a natural delight. The plants of the coastal beaches, as well as the wild hedgerows inland, inform, collide and mesh with her romantic sensibility to create beautiful and original artworks.
Victoria's work is painterly, and saturated with a love of colour and gesture. Inspirations are too many to count and include the Japanese printmaking masters Hokusai and Jakuchu, the renaissance artists Giotto and Bellini, Gauguin and Matisse, the German artists Richter and Baselitz, as well as contemporary painters Nina Murdoch and Cecily Brown, friends from her time at The Slade.
Victoria's paintings aim to shine a spotlight onto the delicate balance between man and nature; drawing us into the areas of the world that remain wild and whose future is precarious and uncertain.
EDUCATION
The Slade School of Fine Art BA degree 1989-93
The Byam Shaw School of Art 1988-89
EXHIBITIONS
2021 Night Vision, 340 Kings' Road, London
2021 Annual Exhibition, Thompson's Gallery, Aldeburgh (group show)
2021 Forces of Nature, Art Glyndebourne, Sussex (group show)
2010 Nature in Colour, Gallery 27, London
2001 64 The Gallery, London
1999 64 The Gallery, London
1997 Will's Art Warehouse, London
1995 Space Gallery, London
AWARDS
VIA Arts Prize Finalist 2020
PRIVATE COLLECTIONS
Stoves, Liverpool
as well as in private collections in Australia, the Caribbean, Scandinavia and Spain.
PAST TEACHING
Victoria has taught art at HMP Warren Hill, Suffolk. Working with prisoners serving long term sentences.
Victoria has taught classes at The Merlin School, London SW15.
Victoria has taught classes at Kite Studios, London W12.
RECENT PROJECTS
2015-2020 Victoria designed fabrics for Sebag Textiles.